Butterflies in your stomach. A constant craving for more. Not being able to think of anything else, judging every space and every piece of clothing on hoopability, bringing up hooping on a birthday party whilst knowing that you won't be able to stop talking about it. We can't deny it… We're madly in love with hooping. We'd love to do everything concerning hooping: giving workshops, producing hoops, advising about buying hoops, organising Hoopdance Events… You're at the right spot for all that has to do with hooping.
We just love to hoop…
We love to help you find the hoop with the right weight, hardness and size that fits your body and your level. We offer a choice of 12 different types of hoops, in over 50 original designs. For every hooper there is a hoop that suits you – or else we make it specially for you! Check our info and find out what hoop suits you.
Handmade with honesty & care …
Our hoops are handmade en tested thoroughly by hoop dance teacher Mirjam Douma. This means that hoop and system are of a sound quality. We work exclusively with quality tape, conforming to the European RoHS environmental rule that forbids or maximizes concentrations of lead, mercury, hexavalent chromium, cadmium, PBBs and PBDE. Our tapes are not only beautiful but also strong. They can take a knock. If for any reason a hoop needs a more careful handling we'll tell you in advance.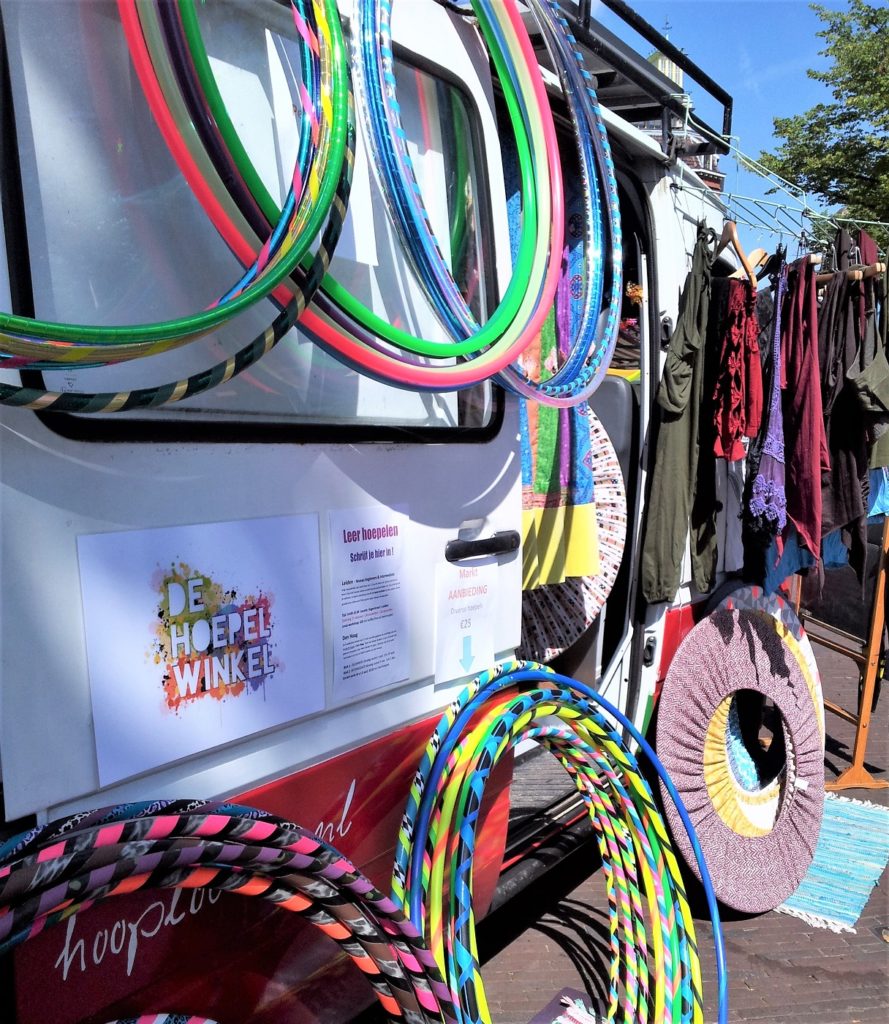 De Hoepel Winkel is coming to you this summer! We travel with our hoop van and visit several festivals, markets and events, where we sell hoops and share tricks with other hoopers. Would you like to know where De Hoepel Winkel will be the coming months? Subscribe for our NEWSLETTER